The Prayer of Faith Shall Save the Sick
"And the peace of God, which passeth all understanding, shall keep your hearts and minds through Christ Jesus."   Phillipians 4:7
The following testimony was submitted by Gwen Wotring
What started as a routine physical turned into a nightmare! But it was miracle that we will never forget!
I took Sydney for a routine physical. Her Pediatrician felt that her spine was curved a bit so she wanted to check for h. The x-ray process went smoothly. The Radiology office automatically sends the pediatric films over to Children's Hospital for them to review.
When Children's reviewed the films, they noticed something that concerned them. They saw a shadow on the left side of Sydney's lower back that they were very concerned about. She used the words, "Possible mass that is pressing against her spine and she definitely has scoliosis."
They were so concerned that they wanted Sydney to get an MRI as soon as possible.
The Pediatrician was going to schedule the MRI at Children's Hospital, and we would be hearing from them soon. I was scared. I called my husband, Matt, to tell him what the doctor said but I couldn't get through it without crying.
When we told Sidney what the doctor's were concerned about, and that we were believing for God to do a miracle in her body. Her attitude the entire time was one of, "God's got this! I'm not at all worried!"
I've never seen a child so calm about anything.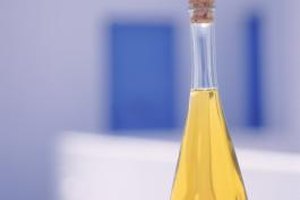 We got the call that the MRI was scheduled for Thursday morning.  Matt really felt strongly that we should have Pastor Scott lay hands on Sydney Wednesday night in church, and pray for her to be healed. We wanted everyone in our church to be believing with us.
So that night, Pastor Scott anointed Sydney with oil and prayed over her in the name of Jesus. Again, the peace of God was on her and us. It was an amazing feeling!
During the check in process at Children's Hospital, Sydney was so calm that even the workers were amazed.
I was able to share with them that we had prayed, and a lot of people were praying for her. We believed that we wouldn't be back, Jesus had healed her! When they took her back for the MRI, I sat in the waiting area praying that whatever was ahead for us as a family, that God would give us the grace to stand through it. Father gave us all such a peace that we will never forget. They called us 90 minutes later and said that the MRI was finished. Then they informed us that it would be a few days before we heard any results.
We really didn't want to have to wait over the weekend to find out if our child may have cancer, but Father again gave us peace about it. Sydney's pediatrician, however, woke up Friday morning thinking about Sydney and wanted to know what the results were, now! She called them first thing to put a rush on the results. I received a call from her about 1 o'clock that afternoon. She said, "I heard back from the hospital, and I wanted to give you the news. There's no mass and the scoliosis is only showing as a mild case!"
What showed on the original x-ray as being a severe case of scoliosis showed on the MRI as a mild case. What showed on the original x-ray as being a large mass pressing against her spine was completely gone!
If you've been blessed reading the testimony of what our Lord has done, check out the other posts on my homepage.
About Calvary Temple
Calvary Temple is an independent church which holds to all Assemblies of God tenets of faith. Calvary Temple ministries include Discipleship Training, adult Bible college, media ministry, and an aggressive missions program.
Pastor Star R. Scott is Senior Pastor of Calvary Temple in Sterling, Virginia, where he has ministered since 1973. In addition to the pastoral gift, Pastor Scott functions in the five-fold offices of apostle and prophet. He has planted churches, and currently oversees the pastors and ministries of numerous satellite churches.
Visit Calvary Temple online on Facebook, Twitter, YouTube,Flickr,Instagram